Unveiling the Charm of Barrington, Illinois: A Hidden Gem
Nestled amidst the verdant landscapes of the Midwest, the quaint village of Barrington, Illinois remains as a testament to the allure of small-town living. With its picturesque beauty, rich history, and vibrant community, Barrington offers an escape from the bustling city life while providing a tapestry of experiences that captivate both residents and visitors alike.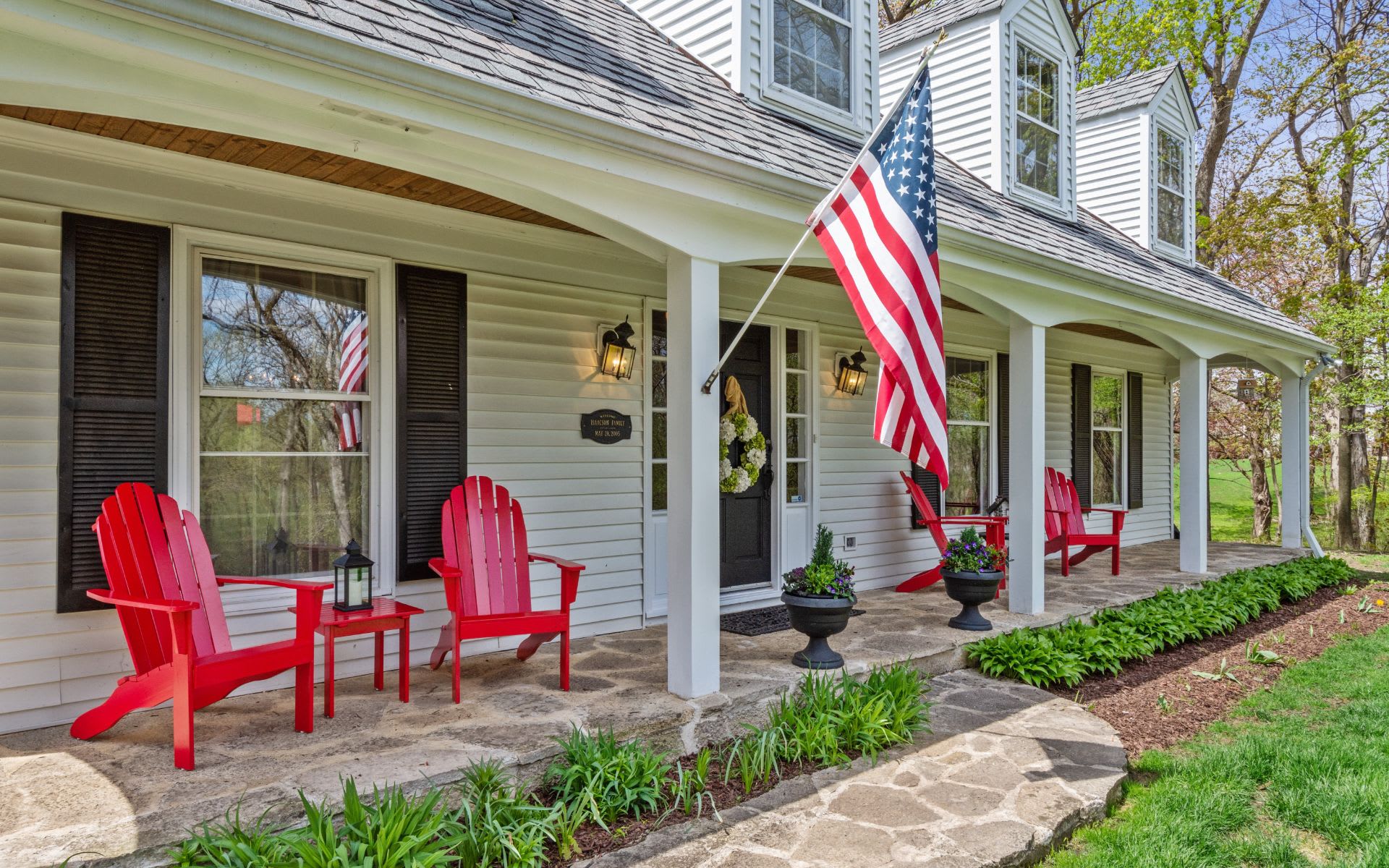 Nature's Symphony
Barrington, Illinois not only boasts beautiful landscapes and a vibrant community but also stands as a shining example of environmental stewardship. This charming village takes immense pride in its dedication to preserving nature's splendor through its remarkable conservation efforts, extensive restoration projects, and thriving agricultural heritage.
Prepare to be mesmerized by the natural splendor that surrounds Barrington. The village is blessed with an abundance of lush greenery, tranquil lakes, and meandering streams. Towering oak trees line the streets, lending an air of tranquility to every corner. Take a leisurely stroll through Citizens Park or explore the renowned Cuba Marsh Forest Preserve, where nature enthusiasts can revel in the harmonious melodies of birdsong and the rustling of leaves.
As a paradise for nature enthusiasts, Barrington also offers a myriad of recreational opportunities. Engage in a game of golf at one of the premier golf courses that dot the area, providing breathtaking views of rolling greens against a backdrop of gorgeous landscapes. Enjoy a leisurely horseback ride along scenic trails, go fishing on tranquil lakes, or indulge in water sports activities at nearby parks. Barrington truly invites you to immerse yourself in the great outdoors.
Public Parks
Citizens Park

Langendorf Park

Ron Beese Park

Richard Meinhard Memorial Park

Braemar Park

Memorial Park
Nature Preserves
Cuba Marsh Forest Preserve

Baker's Lake Nature Preserve

Crabtree Nature Center

Spring Lake Forest Preserve

Stillman Nature Center

Grassy Lake Forest Preserve

Old Stover Trailhead

Horizon Farm

Pederson Nature Preserve
Public Golf Courses
Makray Memorial Golf Club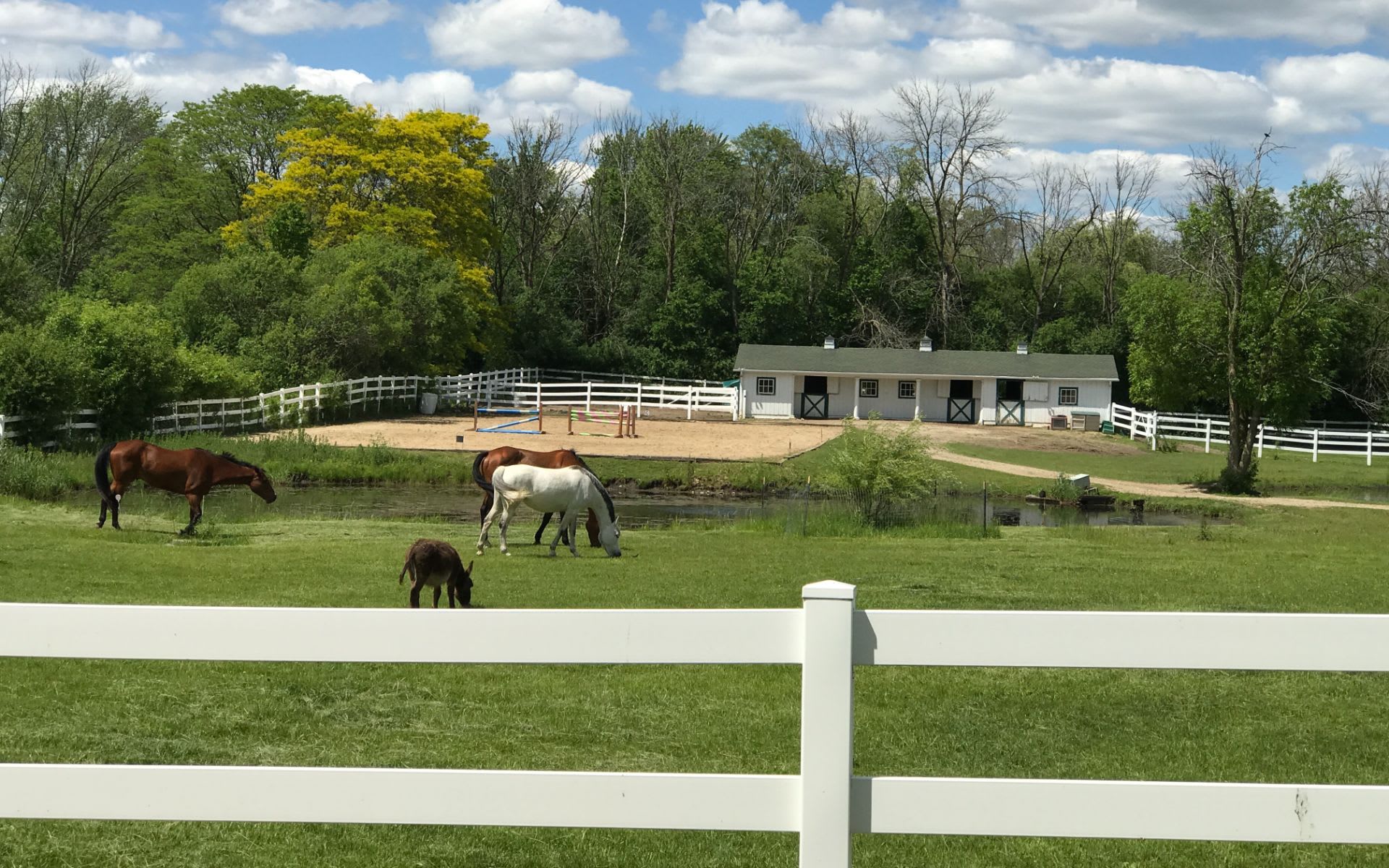 Shop, Dine, and Delight
Barrington's delightful downtown area beckons with its unique boutiques, art galleries, and eclectic eateries. Explore the delightful shops that line the streets, offering a treasure trove of artisanal goods, fashionable finds, and antique collectibles. Savor a delectable meal at one of the many farm-to-table restaurants that celebrate the region's bountiful harvest. From cozy cafés to upscale dining establishments, Barrington is a culinary haven that promises to tantalize every palate.
Local Restaurant Favorites
Breakfast/Coffee:
Canteen

Egg Harbor

Southern Belle's

Ella Bonella

Cook Street Coffee

Pepper Park Coffee
Lunch/Dinner:
Region Kitchen + Bar (American

)

Shakou (Asian/Sushi)
Scratch Pastificio (Italian/Pasta)

Frantonio's Italian Deli & Cafe

Ciao Baby! (Italian)
Neoteca (Italian/Pizza)
McGonigal's Pub (Irish American)
Francesca's Famiglia (Italian)
Remember Charlotte's (American/Pizza)
Paul's Burrito Express (Mexican)
Farmhouse on North (American)
Chessie's (American)
Local Shopping
Barrington Flower Shop
Scratched Vinyl Record Store
The English Daisy Antique Store
The Pink Geranium Antique Store
Angelina Gift Shop
Kate Marker Interior's
Phillip's Menswear
Tru Bleu Boutique
One Girl Boutique
Restyle Designers Barrington Consignment
Tattered Tiques
Steeplechase Antiques
Paris Market Antiques
Historical Heritage
With a rich and storied past, Barrington, Illinois, holds a captivating history that adds depth to its charming character. Originally inhabited by Native American tribes, the land witnessed the arrival of European settlers in the early 1800s. The village's name was inspired by Barrington, Great Britain, the birthplace of one of its early settlers. Throughout the years, Barrington evolved from a rural farming community to a thriving center for trade and commerce. The arrival of the Chicago and North Western Railway in 1854 brought new opportunities and growth to the area, attracting businesses and residents. Over time, Barrington preserved its historical buildings, including the iconic Catlow Theater and the former 1898 church turned Barrington History Museum, allowing visitors to step back in time and experience the village's rich heritage. Today, Barrington stands as a testament to its past, cherishing its history while embracing modernity with a deep appreciation for its cultural roots.
Significant Historic Buildings
The Catlow Theater

Barrington's White House

The Octagon House

Barrington History Museum
Artistic Expression
Creativity flourishes in the heart of Barrington. The village is home to a vibrant arts community that showcases an impressive array of talent. Discover captivating art exhibits at the Barrington Cultural Arts Center, where local artists display their works, inspiring the imagination of all who visit. Immerse yourself in the enchanting melodies of the Barrington Youth Symphony Orchestra or attend a captivating theatrical performance at the historic Barrington White House.
Community Spirit
What truly sets Barrington apart is its warm and welcoming community spirit. Residents embrace a strong sense of togetherness, evident in the numerous events and festivals that unite the village throughout the year. From the Barrington Art Festival to the Metra Lot Concerts, the village comes alive with laughter, camaraderie, and a shared love for all things Barrington.
Whether you're seeking a peaceful retreat or a place to raise a family, Barrington, Illinois offers an idyllic blend of natural beauty, cultural heritage, and a close-knit community. So, embark on a journey to this hidden gem, and let Barrington bewitch you with its enchanting spell, leaving you captivated and yearning for more.
Annual Community Events
Winter:
Barrington's Annual Holiday Festival

Tree Lighting and Santa's Arrival
Spring:
Barrington Spring Wine Walk

Mother's Day 5k

Barrington Art Festival
Summer:
Metra Lot Concerts

Memorial Day Parade & Ceremony @ Evergreen Cemetery
Cruise Nights
Fourth of July Parade + Fireworks + Family Fitness Run
Barrington Sizzling Sale Days
National Night Out Against Crime
Fall:
Barrington Fall Wine Walk
"Paint the Town Barrington!" Plein Air Outdoor Painting Event
Scarecrow Festival
Art in the Barn
- The TK Team